December 5 chat on Books (pages 148-149 in The Big Book), and book worship, and good uses for books, and warnings about books for new unschoolers and book, bookety book book everything.

This is the book that doesn't end
Yes it goes on and on my friend...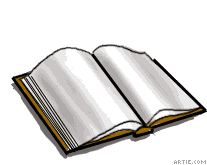 (in case you don't know the tune, click here.)
If you're reading this by e-mail and you need a path to the chatroom, click on the title to get to the blog, which has a tab up to the left with the link and password.